COVID-19 & Educational Travel
Our commitment to our travellers and their families
—
In a short period of time, so much has changed about our lives—how we work, how we communicate, how we move around our communities, and how we think about the world. The past few months have been different—and difficult—for every single one of us. We've been closely monitoring the COVID-19 situation around the world and are working tirelessly to provide safety, flexibility, and value as we focus on the future of educational travel.
In March, we led the industry in rapidly bringing travellers home as travel bans and restrictions were instituted in response to the COVID-19 pandemic. We went above and beyond federal, provincial, and international guidelines to get customers out of harm's way. As soon as all travellers were home safely, we turned our focus toward amending policies and creating options that allow as many teachers and students as possible to still travel with us—when restrictions are lifted, and when they're ready.
As we navigate these unprecedented times together, we know some of you have outstanding questions regarding your travel plans that have been affected. We've gathered our policies and resources here so you can quickly understand all the ways to proceed. And we're here to talk through your options in more detail or work through specific situations.
Vous préférez lire cette page en Français? Lisez notre foire aux questions sur le COVID-19 (coronavirus) ici.
Reschedule travel for 2021 and beyond
Flexibility is one of our top priorities because we want to make sure that, when the time comes, experiencing the awe-inspiring power of travel remains a possibility for students.
We remain committed to providing flexible options for groups that are unable to travel this year. We have been in touch with affected Group Leaders directly to communicate all available options (learn more in the FAQs below). To make rescheduling a group's trip as easy and simple as possible, and to protect the full investment our travellers made in their tour, we've taken the following actions:
Any group originally scheduled to travel on tour in 2020 that wishes to embark on the same itinerary in 2021 can do so with the same program price of their 2020 tour
As soon as your Group Leader selects a new date for your tour, we'll move all travellers to the new date—there is nothing you need to do
All details from the original tour—optional extensions, rooming, upgrades, etc.—and money paid will be transferred into the new account
Options for individual travellers
We recognize that it might be difficult for some travellers to reschedule their tour right now.
Any individual traveller who is unable to travel with their group can receive a Future Travel Voucher. Our vouchers provide a ton of flexibility: You can redeem them for all sorts of programs offered through EF's wide variety of products. They're also in the amount of all the money you paid towards your 2020 tour—including non-refundable fees. And finally, vouchers issued in place of a 2020 tour can be used until September 30, 2022, while vouchers issued for a 2021 tour can be used until September 30, 2023.
To understand all the options available with a voucher, visit our dedicated Future Travel Voucher page.
Feel confident planning for the future
The world is always changing. And while our belief in the positive impact of travel is unwavering, it can feel hard to predict what life, here in Canada and abroad, will look like several months, a year, or even two years from now. That's why we're constantly adapting, enhancing, and expanding our policies: We're doing everything we can to make planning for the future as flexible as possible.

We're adjusting our policies to help new customers book with confidence and give existing customers more time to decide about upcoming trips. We're expanding the reach of our Peace of Mind Program, which provides groups flexibility to change the dates and destination of their tours in uncertain times.

We're leading the charge on student safety
As the world opens and we all get ready to travel again, your health and safety will continue to be our top priority. With our extensive global presence, our best-in-the-industry experience, and our close working relationships with the Government of Canada and international authorities, that's a statement we can back up with real insight. We are following guidance from the Public Health Agency of Canada and local and federal authorities around the world, while also developing our own protocols to help keep travellers healthy and safe.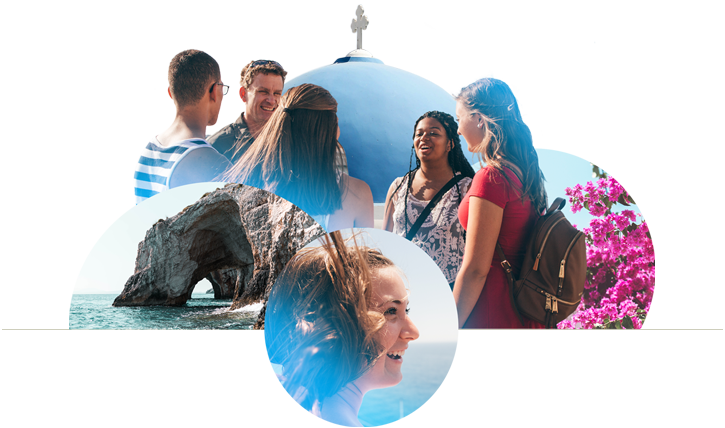 Frequently asked questions