What are my payment options?
We believe every student should have the opportunity to travel.
That's why we provide our travellers with more choices for managing their payments.
Pay in full at enrolment
Pay the entire balance at the time you enrol
Payment methods accepted:

Direct debit
Chequing or savings account
Personal cheque
Credit card (Visa or MasterCard)
Automatic Payment Plan
After you enrol with the $199 deposit, payments are automatically deducted from your bank account
Choose your payment frequency:

Monthly payments based on a preferred date
Bi-weekly payments on a preferred weekday

Payment methods accepted: Chequing or savings account
Final Payment is due up to 25 days prior to departure
Manual Payment Plan
Receive invoices and make your payments in less frequent instalments

Based on the date of enrolment, you could be invoiced up to 3 payments as listed below:

$199 deposit, and if applicable, the Global Travel Protection Plan and Cancel for any Reason Plan due upon enrolment
$500 due 30 days after enrolment
$500 due 90 days after enrolment
Remaining balance due 110 days prior to departure

Payment methods accepted: direct debit, chequing or savings account, personal cheque or credit card (Visa or MasterCard)

A non-refundable late fee of $95 will be assessed for any missed payment
Pay with Uplift
Book now, pay over time
Spread the cost of your trip over fixed and low monthly payments even after the travel date

Quick application
No late fees
No pre-payment penalties
Easy monthly autopay
Learn more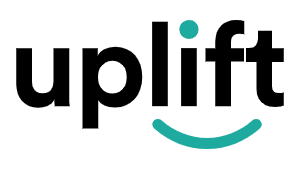 "EF has done such a great job of getting us set up and ready for our school trip to Eastern Europe. With the extra efforts to ensure that our trip is safe a hassle free, I am excited that we are going with EF and their team."
Rob H., Trustpilot review
How can I make a payment?
We accept the following methods of payments:
Credit cards (Visa or MasterCard)
Direct debit (Visa or MasterCard)
Chequing account
Savings account
You can make a payment online during the enrolment process, or log into your account after you enrol. You can also make a payment by phone at 1-800-236-2806.
Personal
fundraising page
We make it easy for travellers to raise funds for their trip by providing an online fundraising page that they can share with others. Those who decide to contribute can make secure online payments that are applied directly to your tour balance. Travellers can find this page by logging into their account and choosing the "Payments" tab.
FlipGive
We're working with FlipGive to provide a new way to raise funds for your tour. Earn cash on things you're already buying, and get paid whenever you shop, dine, or book hotels or activities. Invite your friends and family to help contribute—the program is free to use! Visit our FlipGive page to sign up and start growing your fund. Need help? Contact one of FlipGive's coaches via their online chat or book an appointment.
Have questions for us?
Call our Traveller Support Team if you have any questions. For specific plan details, see our full booking conditions.