Loved it!
I loved everything about my trip to Rome and Paris. I don't think there could have been any better way to go than through EF tours. We hit all the places I wanted to see and I was amazed that I was actually experiencing my dream. Italy and France were in my top 5 places to travel in the world and I am so glad I got to experience it with my friends on a tour. I would do it again in a heartbeat and I would recommend it to anyone.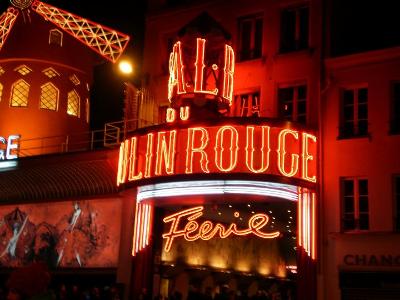 Life changing
My daughter had an amazing trip with EF tours this summer. She is 13 and loved Exploring in Rome and Paris. She made great new friends during this experience.
She loved it so much she is signed up for next summer too.
It was so nice have everything organized for us. We only had to pay for lunch and shopping.
Quite Disappointing
The tour itself seemed like it would be fun until we realized how many people there were in one group. We also had to deal with middle school kids being immature while the high school students were actually there to learn. Our tour guide was great, but she was stressed most the time due to the number of people she had to keep track of.
Chaperones from one of the other states would leave their kids alone and go out drinking. This happened many times and I thought it was quite inappropriate for chaperones to be doing on a school trip. One of these chaperones also kept our whole group from seeing the Mona Lisa, which we all wanted to see. When we missed seeing that, our whole group was furious because we paid and waited to see it. Many of us throughout the whole trip would need to use the restroom or get water, but we were denied those basic human needs.
I have five food allergies and those were not taken into account with the meals I needed to eat. Everyone would have three-course meals and I would have fruit and that was it. Sometimes they had nothing for me and gave me food with allergens in it. I was very hungry the whole trip and the allergens I had to eat made me nauseous for the Vatican. Both long flights they messed up my allergens with something I wasn't even allergic to and I had no food for eighteen hours. Very sad I didn't get to experience foreign food. When I travel again, I will not travel with a big group of people nor use a tour company like this one.
Parent
Not what I expected! Wasted most of our time because the hotels were so far away from what we were doing. Tour guides went to fast. We only had 1 1/2 hour to see whatever we were doing that day. The bus left us 1 day. We didn't get breakfast 2 days in a row at second hotel. Tour guide wasted our hour at Pompei so we didn't get to look around and take pictures. Just to much to mention. I am not happy with overall experience.
Overall an ok trip
The pricing was a bit to high however my son wanted to go with his friends so I made it happen. I was disappointed for him that he did not see more of the inside of the multiple landmarks in Europ. Having been on many tours myself I would prefer more admission to more venues.
Too rushed!
Not enough time spent visiting sites. Too much time wasted in walking to sites, hotels, etc. Instead of taking transportation. Not enough resting time at night nor during the day so that you could have the energy to enjoy the next day. We walked average of 10 miles a day. Our kids were exhausted! Tour guides shouldn't give their political opinions on tour. First hotel room was really bad/sketchy area for what we paid. Included dinners were not good--except for the last day. Included breakfast were all good. Just a lot of money for what you get. I would not do again.
Overwhelmed by History!
We had an amazing experience on the Rome and Paris EF Tour. All of the planned tours and excursions were fascinating, and we had a wonderful tour guide. The trip was fast-paced and we saw a lot of different historical sites.

However, the hotel in Rome had bed bugs...it was in a great location but needed renovations. It also had extremely small elevators. I hope EF will find a new hotel in Rome.

Also, the overnight train from Milan to Paris was grueling.

The hotel in Paris was very nice and had a better breakfast than the hotel in Rome. All of the buses were very nice and clean and the drivers were great.

We had a wonderful evening at the Eiffel Tower with our beloved Tour Guide to end our trip. I would highly recommend EF Tours with a couple of tweaks to the hotel and travel from Rome to Paris!
From a dream to reality
This was an amazing experience to share with my daughter. We made so many memories while we learned so much more than we ever expected about Rome and Paris. The history books came to life for 8 days! We became family with our group and our tour guide became one of us. Tears were shed as our group left him. This was well worth every penny spent! I can't wait to do another tour with EF!!!
Amazing, But Difficult
First, I did my homework, due diligence, concerning the pace of tours and amount of walking.
In spite of this, we were rushed through many sites, rushed to points where we were told we had an hour to explore without much explanation. Kids were exhausted the very first day. I don't think it is right to do tours after 9-12 hours getting to the city without visiting the hotel first. I understood the idea, but on the ground, with really nice kids, it is hard to take.
We received no set itinerary before hand other than the broad one posted by EF. I had understood that our Tour Director would send something a few days ahead that was more set. Because of this, almost every day was changed. I planned several cooking and food related demos and classes during our afternoons off. I did this only after discussing with my tour helper months before to make sure I didn't make any mistakes. It was then discovered that Versailles was closed on the day planned. My group had declined to go there and to take a cooking class instead. This meant that we missed another tour planned in place of Versailles which we might have liked and had an open spot on another date when everyone else went to Versailles. This was our first day in Paris and we didn't feel comfortable with the Metro etc. by ourselves. Another teacher from another school was taking her kids to Montmartre that day....so we went with them.
It was a very nice save and we had a great time with them. Our director didn't seem to realize the extra effort we had to make on our own behalf.
We also were expecting, per the EF itinerary, that all dinners and breakfasts were paid for and arranged. So when we were told that we needed to take time out to shop for dinner and breakfast things to take on the train to Paris from Milan, we were concerned. The kids had planned their budgets based on what we told them.....we paid for dinners/breakfast stuff.
I also think that the night train to Paris is a little too rough for American students. Absolutely no sleep, no ability to sleep, and by the time we got to Paris we had one violently ill student, dehydration and exhaustion we think.
We also thought the food for dinners could have been a bit more exciting. And I am sorry but a little paper cup with 2 tablespoons of fruit cocktail in Rome is not anything to expect as a dessert. One of our salads was the saddest thing I have ever seen and I have traveled in some rough spots in the world.
All that said, we did love so much of the trip. The kids met some wonderful students from other states. The local tour guides in Rome and Paris were excellent and spent a lot of time with kid questions and were very friendly. We enjoyed them very much. Being herded through the Sistine Chapel in 10 minutes flat was amusing. The breakfasts were better than expected. The hotels were better than expected.
Once our students got the hang of Rome and Paris they were very comfortable seeking out interesting sites and food during our free afternoons.
I clicked the NO button about recommending this tour to a friend because of all of the above. I know more now, and would need to be more aggressive if I took kids on another tour. This was my first.
I am also amused to hear that EF Tours sponsors a cycling team for the Tour de France. Perhaps some of those dollars could have been spent on a nicer dessert for the kids in Rome.
Great trip
Fantastic trip, fantastic sites to explore. A bit pricy, especially if you have more than one traveler, however, the experience was worth it. I am glad I had the chance to go!