Excellent Experience
We certainly had a great experience on our tour. We learned a lot and saw things we would not have seen if not on tour. We recommend that we have breakfast at our hotels instead of going outside when we were in Quebec City (but breakfast was still yummy). Our tour director was very flexible. Thanks for the great and valuable experience!
Life Changing
This EF Tour was a great finish to Jr High School with a huge bang. I experienced the best in Canadian history where it all began. The best hotels, food and the EF Tour Guides were amazing!! The tour was so well planned I got months worth in 6 days. The picutres and stories will last a life time, I will never forget this week the best money my Mom has ever spent!!!!!
Excellent!
This was my first tour with EF, and we were treated like royalty. Even with last minute changes (due to events beyond EF's control in the cities we visited) we were engaged in interesting and informative events and activities. My only wish was a bit more time to explore Old Quebec City (our flight arrangements shortened this).
Our tour leader was fantastic!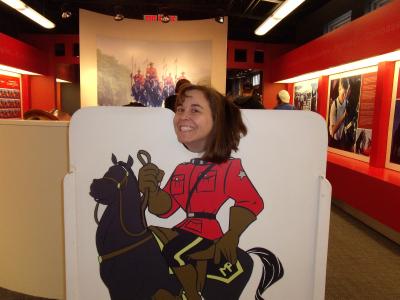 Unforgettably Worthwhile
Travelling with 17 students and three parents, this trip was packed full of experiences. Our tour guides for individual attractions were knowledgeable and helpful, and our overall tour leader and bus driver added extras to make our tour "fit" us! The students are still talking about this trip and I am looking forward to travelling with EF again. PS - as a chaperone, the overnight security was invaluable!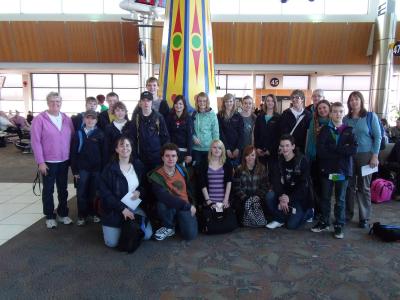 excellent time
Seeing eastern part of canada was great. Quebec city was awesome. The Devon group were fun to travel with.
Best thing that i've ever done!
I went to Quebec, Montreal and Ottawa summer 2010. It was the best experience ever! We went to so many places and the history was insane! Everything we did was so much different like the food, the citys and the laungue. It has helped me with my French and I've made so many new friends and I still talk to them this day.
Great Experience Exploring our vast Nation
The EF tour was a fantastic time. I really enjoyed spending time with my peers in a non classroom setting and spent time with people from my school that i hadn't spent time with in the past. The trip was packed with memories of funny experiences, good food, and interesting places. Although the trip was quite short, It has changed me as an individual, has made me more aware of our vast country, and has encouraged me to explore it in further detail.
Educational and Memorable experience
My child had a lot of fun on this trip, she was excited to see and learn about many new things that she would have never seen without going on the EF tours trip. She did some amazing interactive plays and re-inactments and learned first hand how some things, like the battle of Abraham was won, were done. She could have done without the art tour, she really didnt care about it at all, and the yucky hotel in Ottawa. There was only a few times that supper was served and she did not like what was served. The tour guide Frank was wonderful, he was informative and did his job well. We really liked him and thought he was well educated in all the areas we went. The days were long and tiring for all the kids, I would suggest the days be at least 1 hour shorter so the kids dont get so worn out and start acting out and misbehaving. There were some evenings we were out and we couldnt even see what we were supposed to see because it was too dark, that could have simply been changed by not being out so late. I also recommend a hotel with a pool for everynight so the kids have somewhere to unwind and simmer down for the evening before bedtime as the mornings are such a early start. Most of the kids never got enough sleep and their behavior was a great indication of that. She could have spent the whole day at the bio dome, that was a amazing experience for her and the friends she hung out with, maybe a little less time at the Ottawa market and more time at the bio dome would have been a better choice. We really felt rushed to go through the bio dome, I know what little time the kids had to spend there impacted them on not learning as well as they could have if they had more time there. I also went on this trip with my daughter so that I could experience the same thing she was going to experience. I am glad I went as I have a much better understanding on the trip, the things she did, and I also would not have seen or learned alot of these things on my own. We really liked the sugar shack, the explanations on how maple syrup is made and how it was made were wonderful. The dinner there was amazing and the kids really had fun with the dancing and the playing of the spoons. Without this type of interacting the kids would never really get the whole meaning to the teaching. Thank you EF tours, if I ever get a chance to go on another tour I hope to be fortunate enough to be able to go again some day.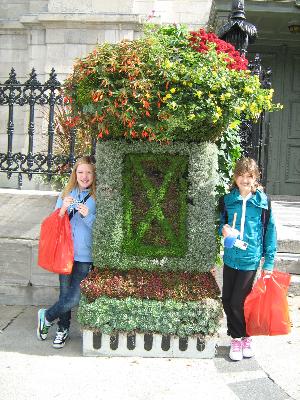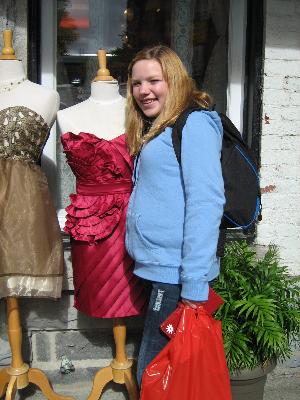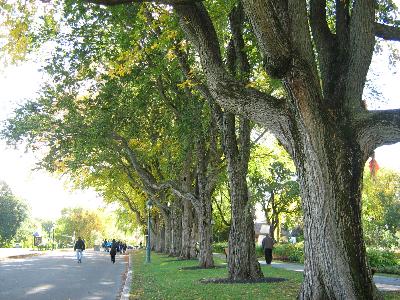 Excellent Experience
My son had a wonderful time on the trip! He felt good having independence and freedom with his friends. I loved that he stayed with his friends at hotels, ordered his own food and was really out there on his own! He learned a bit about banking and saving his money. The sights were great and the whole experience was worth every penny!
it was a good experience with friends
did lots got to practice the language, fun 'living' and travelling with friends mostly was an experience , never been done it without family before.