Unreal Trip
During this trip to Switzerland, Germany, Italy and with an excursion to Paris, I had the best time! The views were unreal, along with the history about every city. The guides were so nice and it was really organized. I can't wait to go to Italy again with EF!!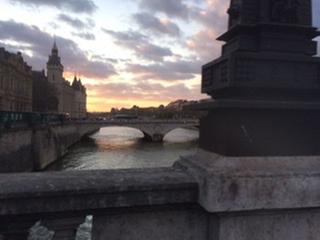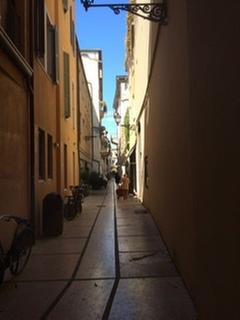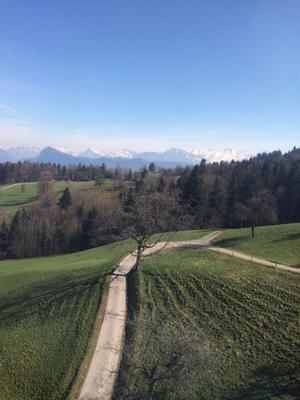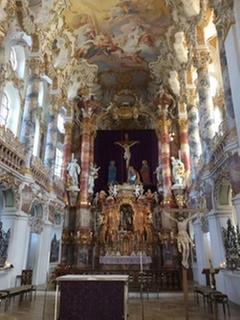 Fantastic Experience
Amazing way to tour Europe!
Loved the countries but VERY long bus rides
Having been on a European tour in the past (winner tour to me: Germany, Austria, Poland, Czech, Hungary, Slovakia), this one (Germany, Italy, Switzerland and then we added France) was not as desirable due to the countries being too far from each other and way too much bus time and we looped back and forth, which was weird. We did not get very much time in the 11 cities we stopped at - maybe too much in one trip? Driving 2-4 hours to then stop for 2 hours seemed super tight to then drive another 2 hours to someplace to sleep. It was a lot. We traveled too much on the bus. It was daunting. While I LOVED Switzerland and Italy, I could have done less Germany, but that's my personal preference. Couple that with a new bus driver who got lost, took longer to get places, filled up for gas while we were IN the bus, and made MORE stops then he should of, it was overall not as fun as the other trip. Adding 3 days in France at the end saved the trip, as we had time to rest and the hotel wasn't AN HOUR away from the main cities like the other countries were. 20-40 mins for travel from the hotels seem more reasonable, although seeing the countrysides and cities alike are very nice. Add in some extra heat, no air at most hotels and hardly any soap or shampoo... It got old quick for everyone. It was a great trip, but if this had been my first, I may have not done a second. The other trip I mention, however, was amazing!
Completely disappointed
I had been living in Europe for 5 months before this trip and met up with my tour group at the beginning, so I knew a lot of what my tour group should get out of a trip to Europe. Beautiful sights, great food, things like that.
So while the sights were beautiful we had little to no time in any place we expected to. All our hotels were far out from the town we were "staying in" (which I understand money-wise for places like Paris or Venice, but for every single place besides Munich, really?). Most of the places that I had expected to see and love -- and did end up being my favorite parts -- like Innsbruck or Strasbourg, were drive-by places where we'd only have two hours to explore a place (or in Strasbourg's case, 45 minutes after a near useless walking tour, are you kidding me). We were only given two hours for the entirety of Dachau!
We're in these amazing gastronomic countries like Italy and France, and 95% of the time we were eating dinner at the hotels. Other members of the tour were saying that they thought the food in Italy would be better and I was reassuring them that "it IS, it's amazing, we're just eating crappy hotel versions of it!".
I knew that there would be a lot of travel time, but this amount was absurd and painful. Our bus driver would either get lost or go the long way to avoid the tolls, so a five hour bus ride turned into seven hours! We weren't allowed to get up or move around on the bus at all, and rest stops were only 15 minutes every 2-2.5 hours for 50 people. There was no time to go to the bathroom, let alone do that and buy a snack and stretch. Our tour guide made us put stuff back because it was taking too long.
Speaking of our tour guide, she was a really nice person, but her "punctuality" went so far that it was terrible and judgmental, and actually dangerous! We would be told a certain time and then by the end of the trip, people would get to the meeting spot 20 minutes before just to avoid getting lectured for not being punctual. In Heidelberg, another woman and I were running "late" and got to the meeting point three minutes early and our tour guide immediately set off walking when she saw us coming. She didn't even wait to let us catch up with the group, let alone take a minute to make sure everyone was there. Two 16 year old girls got left behind in Germany alone because they were one minute early to the meeting time and by then everyone was gone. They were sobbing on the bus from the stress and it was so unnecessary. And I technically got left behind at Notre Dame de Paris too because she didn't check that everyone was with her, and if I wasn't completely ok traveling by my own and found people who knew where the next meeting point was and when, I would've been in trouble.
The places we saw were amazing as always, but unlike when I went to Ecuador and loved it, I'm so so glad that this tour wasn't my first experience traveling or being in Europe. And I feel bad that young people left thinking that that was what Europe offered. But I still can't help and think how much more enriching my travels would've been if I just used the money I spent on EF Tours to get myself there alone instead. I would've seen more, ate more, and had so much more fun. EF can do so much better than this trip.
In Depth Review of the Best Trip Ever
Where to start, the whole experience was incredible and once in a lifetime. There were so many life-changing excursions and incredible memories made.

Rothenburg in Germany was really cool to see, many little shops and the cobblestone streets and old buildings really provided a cultural feel. The garden was very relaxing, with huge trees and an incredible view of Rothenburg, hills and trees. A woman playing the steel drum set the mood with magical music, the perfect place for a rest from walking. If you go try the spaghetti ice, a dessert made of ice cream and whipped cream, strawberry sauce and shredded white chocolate made to look like a bowl of spaghetti. The dinner that night was underwhelming but we were later compensated with some money back. The hotel in Wemding had a nice view and I wish we had more time to try the activities they offered such as archery, but during the evening it got really hot and during the night the room smelled from the nearby farm.

The ride to Neuschwanstein castle was very scenic and the view once there of the mountains and lake was unique and unbelievable. There was an option to either walk 30-40 mins or take the bus up to the castle which was only 2.50-3.00 euros. You could also take up a horse and carriage which costs more and is a long line. We couldn't take pictures inside the castle but the intricate woodwork was something you wouldn't see anywhere else. The Marienbrucke bridge offers a view of the castle and the surrounding area that you have to see. There was time to go shopping and get a pretzel, bun, hot drink or cold snack.

Those were just the first two days and the rest of the trip was just as memorable.

The pros of the trip were basically anything that wasn't a con. Seeing all of the old streets, cities and mountains were absolutely unforgettable. The tour guides, leaders and especially our director made the experience all the more memorable. All were friendly, responsible and made an effort to engage us. I learned a lot about not only the history and culture of the places I went but also street smarts and communication. We had to be aware of our surroundings, where we were in relation to meeting points and aware to stay with the group while walking through busy streets. At one hotel in Italy, my friends and I were hanging out outside we met an Italian couple and their young daughter who we ended up playing foosball with and, despite the language barrier had a great time and managed to exchange some conversation. The excursions were worth it, especially mount Pilatus in Switzerland. To get there we went on a boat, train car and back on a gondola. It was hard to see a lot from the top because there was a lot of clouds but it was still an amazing experience. The gondola ride in Venice was really cool and just like the movies. Our gondolier sang a bit and it was very relaxing. The Seine boat cruise I think was a must. We got a time slot so that we were on the boat for sunset, we got to see some of what remained of Notre-Dame, waved at boats passing by and afterwards got ice cream and saw the Eiffel Tower sparkle. Another special memory was drinking from the fountain in Switzerland. The fountains brought fresh water directly from the mountain, it was the best water of the whole trip and better than home.

Some things to watch out for are pickpockets. Our group ran into some in Heidelberg and Paris. Be especially aware in the Metro stations, it would be wise to invest in a money belt for your passport and money. The food was mainly buffet style but was mostly good, there are some supermarkets around where you could pick up some snacks during free time. There was a lot of walking at times, and long bus rides at others, so I would recommend a neck pillow and comfortable shoes. Some people will try to talk to you on the streets and try to sell you stuff, if you talk to them they won't leave you alone and the other people working with them will also come over and try to sell you stuff. There was a few rushed parts and mistakes on the metro trains but our director was amazing and sorted everything out. Some of the meals were underwhelming, more often for people with restrictions but there was always at least something, and if not the leaders made an effort to get something else.

We did get a lot of free time to explore the cities on our own so if you need a rest you could go to a cafe or sit down for a bit.

Despite the few hiccups, the whole trip was worth it. What really sold the experience was the people. The group from our school was sort of separated and didn't really know each other going in, but during the trip, we bonded and really became friends. Staying up late in hotel rooms, shopping and completing activities together made the trip special and unique. We made friends with the other groups as well. Our differences were what gave us conversation topics. We had fun talking about the differences between Canada and America and discovering the similarities between each other. On the bus, we sang karaoke and sing-alongs/camp songs that will be stuck in my head forever.

I hope this review conveyed how much fun I had on this trip and the amazing people I met and became friends with. It was truly an unforgettable high school experience.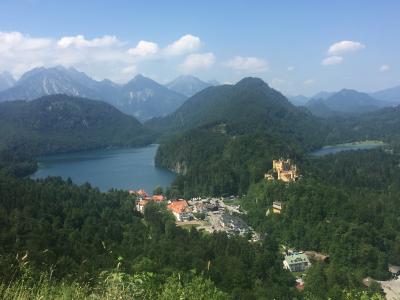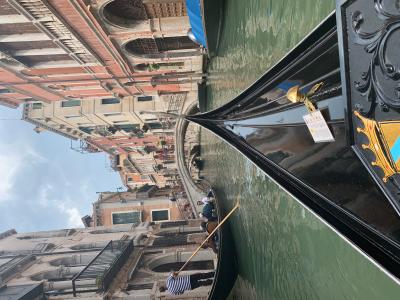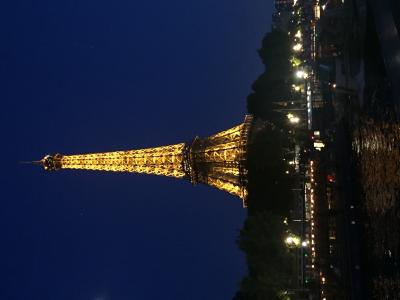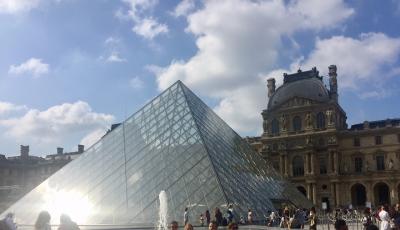 Experience of a Lifetime
Sandra was a free-spirited guide that quickly became a friend. She led us to unforgettable sceneries & moments throughout our entire trip. I'm so thankful that I was able to meet her!! My life is forever changed by both her influence and the influence of the people and places we visited throughout the trip!
Wow!
I was on my first trip with EF as a chaperone and it was so well done! Our tour guide was very friendly and was well prepared for our questions. I would recommend this EF trip if you want to see quaint and grand all in the same day! Loved that we got to go up on Mt. Pilatus as well as the tours of Venice, Versailles and Paris.
Europe was beautiful but disappointed with tour
We absolutely loved visiting Europe for the first time and our tour guide, Johnny, was a lot of fun! However we were disappointed with the tour overall. We felt that the tour was very expensive for what we got. We were told we would spend two nights in Venice eating local food. Instead we stayed 45 minutes outside of Venice and ate very basic food at the hotel which was a total dump. We had $100 stolen out of our luggage at this hotel in our locked room. We reported it to the hotel, EF tour and the insurance company that was recommended for trip coverage; but it has yet to be resolved. The biggest disappointment though was that I felt for an educational tour it did not live up to its marketing. We were taken too many shopping places that were designed to provide kickbacks to the tour ( BMW Factory, the Swarovski Crystal factory, and the Venice Glass Factory). They were interesting shopping opportunities but not educational. The educational venues that were provided were to be visited during our free time which usually was only a couple of hours. We only visited a couple of educational sites as a whole group. Even the visit to Dachau, the concentration camp, was a self-guided tour. Again, we loved our tour guide but I think we could have gotten a better educational experience, that was much less expensive, using Rick Steves guidebooks and going on our own. We spent a lot of time traveling on the bus and stuck in traffic which also added two the lack of free time at educational sites. Maybe fewer cities with a little bit more time at each would be better. Still we made a lot of great memories, I just didn't feel that it was worth the money.
Awesome
This educational and historic trip was deeply valued by everyone. Our EF guide was delightful, knowledgeable, and funny. The HS teens enjoyed our EF guide! This was fabulous & we packed it in everyday. We had 3 nights in the extreme heat & had no a/c which was extremely difficult. We live in the 21st C. and I'm sure there's a solution for this: to keep customers comfortable & returning. Perhaps EF can provide fans to escort all buses. Just a thought.
Excellent experience but watch out for one hotel!!
Overall a excellent experience and a good value. The only reason I did not give 5 stars is the hotel experience in Unterentfelden, Switzerland. Awful. Just awful. I strongly recommend to EF to NEVER use them again. We're not supposed to mention business names but there is one letter and one number in the name of this miserable hotel. First, it's 95+ degrees outside. No a/c. I personally don't get that but a lot of Europe seems to think it's the 1920's and not almost 2020. Ok. However, there also are NO fans. That is ridiculous. EF should mandate at least fans with any tour group. I find it very disappointing they partner with any business that doesn't at least provide fans. But that's not the worst part of this hotel. Bugs everywhere. Strange bug bites when you wake up in the morning. Showers that leak everywhere. A train that roars by. Bland and uninspired food. An uncaring staff that looked to us as annoying. No help on the fan issue at all. And lastly, it really is not a hotel. They are small one room apartments that quite a few locals seem to stay at. The locals at this "hotel" seemed to be single, middle aged or older men that ogled at the girls in our group. I found that quite disturbing and creepy. EF should cease and desist ALL business relations with this hotel immediately. Aside from that, the tour was really great. The rest of the hotels were clean. The food was ok at some of the hotels but overall disappointing. I highly encourage EF to have more dinners at restaurants and not hotels. Did not have a memorable dinner at any hotel. We only had dinner in restaurants in Munich. That was disappointing. Our tour leader was simply amazing. I would love to give her name but the rules seems to prevent that. She did a great job connecting with the students and making the trip memorable. For the last day in Heidelberg, I wish we did something a bit more memorable in Heidelberg aside from free time and shopping. I would have loved to see some kind of cultural event/concert and/or a memorable dinner perhaps on one of the river cruises Heidelberg offers. EF could even offer it as an excursion. For our last night in Europe, it was kind of anti climatic. I think there should be a really special evening event for the last night. Our last night was in a large chain hotel (again NO a/c but at least a fan!). The dinner at that hotel was awful. Most kids just had noodles and gravy. A very disappointing end to a wonderful trip.