Best Teaching Experience!
This tour was a fantastic composition of learning, experiencing and travel. We were appropriately tired at the end of the day, but woke up each morning invigorated to go. Every stop we made had amazing guides that led our students through experiences of Canadian soldiers during world war I and II. The memorial sites that are maintained by Veterans Canada were world class and made us proud to be Canadian. Any student who takes World History after this trip will get an A. Meals, hotels, buses, weather, museums....all exceeded my expectations.
Great Sites/Poor Planning
Missed out on some of the itinerary sites due to poor planning.
The meals that were paid for in the plan were not authentic to the country as was described originally and the portions were very small and pretty much always the same (chicken and rice)
Overall, the experience could have been so much better with more preparation and organization.
Not what was expected
This tour was advertised as History tour, however, there weren't many history aspects to it. We toured to the monuments which were beautiful, but we weren't given much time to really enjoy their true beauty. Overall it was a great tour, but I wish we would have had more time at the sites because I feel this is more important than shopping.
Mixed
Overall a good tour except below average tour director as he/she was not very professional or all that knowledgeable about most of the sites and on many occasion did his/her own thing leaving us to ourselves. The tour director got lost going back to the hotel more than once and walked too fast for the group not paying attention to where we were nor stopping and chatting about the sites on these extended walking tours. Some of the hotels were far too long a walk from the metro (20-30 min) after long days of walking etc. Some meals were only just fine while others were excellent. The Tour Guides at all outings were outstanding as were the sites. We felt that their was extra costs at times example paying for the metro and bus that were not well explained before hand. More information prior to trip on these extras would be better in the future for other trips. Most of us expected extra costs for doing activities beyond the guaranteed trip covered in the pricing but there seemed to be hidden costs at times. The museums and tour was very good so overall experience was average. On another note the number of contact persons over the past year that we had for our trip was offputting.
Great Trip!!!!!
I think I can speak for our entire group of 22 and tell everyone what a wonderful experience we had on our EF trip. Not only did we experience highlights of Canadian Military history in Europe, we toured in 5 countries and 4 major cities. We used 5 different modes of transportation as well (plane, coach, subway, train and city transit), giving students the experience and even confidence for future travel. Our EF tour guide was fantastic, making us feel comfortable, safe and well looked after during the entire trip. I'd recommend a few itinerary adjustments, but other than that EF has put together a great trip.
Trip of a Lifetime!
For anyone who is pondering whether or not enrolling on an EF Tour adventure, I highly recommend it! It was a very well planned and organized tour with great new learning experiences. It was a well rounded phenomenal trip. I cannot express the gratunity I am filled with being able to explore the world. I am looking forward to my next EF journey!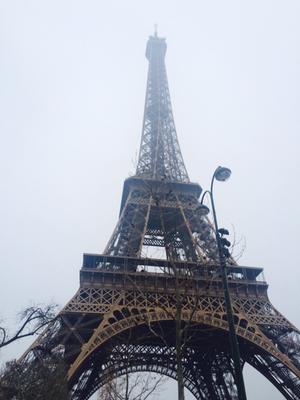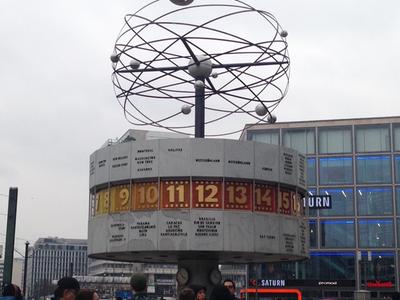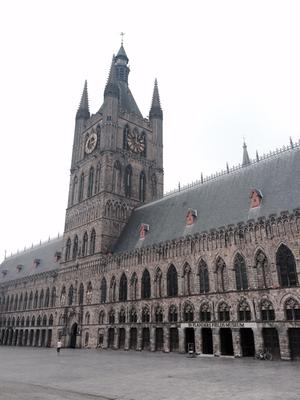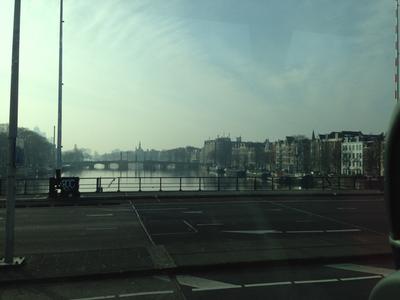 Great Experience!
The tour was amazing, and I learned much more about the wars and how our canadiens fought in the first and second world war.

Although the amazing historical tour, I would of wish there was more options for those with food allergies for breakfast...As it was difficult to get something without wheat and diary fist thing in the morning..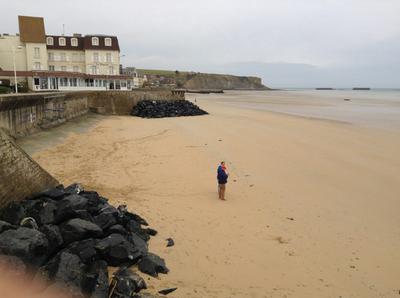 Absolutely Amazing
This tour was incredible. I am currently looking into becoming a history teacher and this experience pushed me even further towards this career. Out tour guide, local guides, and bus driver could not have been better. They were polite, organized, and knowledgeable. The things we saw were breathtaking and 100% worth the time and money. Hotels were okay, and could have been worse. Some things felt a bit rushed but you still had the chance to experience 4 different countries. I highly recommend anyone to go on this tour, it changed your perspective on the past and it's like one big history class.
Awesome trip & Learning Experience
An awesome trip to explore a large part of Europe all while learning important historical events in a fun, hands on vacation! History classes wouldn't be the same without the knowledge and education learned through the tour with EF. Getting home wasn't nessecarily something that was anticipated- we all wanted to stay!
Unbelievable Time!!
this trip was absolutely amazing! i went into this trip expecting to have a good time but came back having the best time of my life. made some good friendships had some laughs and got to see our great nations history around the world. i would recommend this tour to anyone and have nothing bad to say about the sites or the guides. It was just an overall unreal experience!!