Absolutely incredible
This trip was so amazing, it opened my eyes to how beautiful this world is and how amazing New York City is! Thank you for this amazing experience.
Big Apple, Big Fun
Our group thoroughly enjoyed the tour! We packed a lot of things in, but still had some time to shop and adventure a little bit on our own. The tour guide was fantastic and all members got some great new worldview.
Better than we imagined!
We always knew that New York would be an amazing trip, but it exceeded all our expectations! We took in as much as anyone could take in and wanted more!! The weather was good, and the tour guide was AMAZING!! We went to two Broadway plays and even snuck in an impromptu KNICKS game!! The hotel Ameritania was right in the middle of Times Square and was beyond wonderful! It was so great to be right "there" as the students had some freedom to go for breakfast or for a snack later in the day without being with the WHOLE group.
Even tho none of our students were involved in the "Arts" we went to two workshops and loved every minute of it! WELL worth every single penny!!!!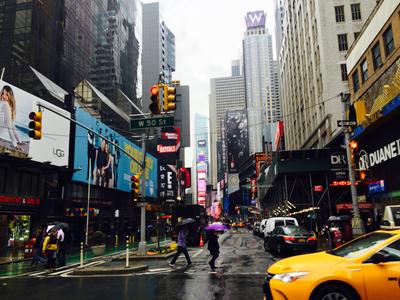 Worth every penny!
our group went on the 6 day tour of New York and loved every single second of it! We had an amazing hotel located right next to the David Letterman theater and right in Times Square! The kids were able to go out and get their own breakfast every day, and we felt very comfortable letting them explore on their own(in groups of course). We went everywhere over the 6 days-mostly using the subway! By the second or third day they felt so proud of themselves and felt like they could do it if they ever came back! People were friendly and welcoming. The Broadway plays were amazin and the workshops we went to were worth every penny! I would definitely recommend this tour to anyone-whether you are interested in the arts or not!!
Broadway
I did not like the tour guide and some of the food outlets that were booked for us were not great.

Not sure if it was 2011 0r 2012
Awesome Time!
Walking all day and getting sore feet was so worth it! There were so many amazing things, from Broadway to the Met! The view from the Empire State Building at night was so beautiful! Lights went on forever. The people were also really friendly( the ones I encountered anyway!). You won't regret this trip, you learn so much and get to make so many memories!
Quick Access and No Waiting
What was the best thing about my EF tour, not having to wait in line to get into the events and tours plus all arrangements were made for me. I travel a lot and having all of the travel arrangements and tour options (tickets, etc.) ready and waiting for me was great. EF Tours is like traveling with your own personal travel agent, plus they know the area and are able to give you educational experience like to other.
When we went on the Broadway and the Arts Metro tour my students had amazing experiences meeting with Broadway actors and other perfomers. They got to participate in an acting workshop and the following night saw the actor who lead the workshop perform on stage in "Mamma Mia", they were thrilled.
Access to the MET and the guided tours of Rockafeller Center, Lincoln Center and NBC studios were all highlights of the tour. Plus the big seller was seeing three Broadway show, "Mamma Mia", "Mary Poppins" and new that spring the amazing "Million Dollar Quartet". Being able to see two long running shows and getting to experience a just produced show was super.
The only draw back of our tour was that we were a small group and were paired with other tours. We got along well with one of the groups but the other group had us constantly waiting and made us almost miss a few tours because they could not get organized and meet time lines. The tour director did speak with the group leader and we ended up not doing a few excursions with them because they could not be punctual.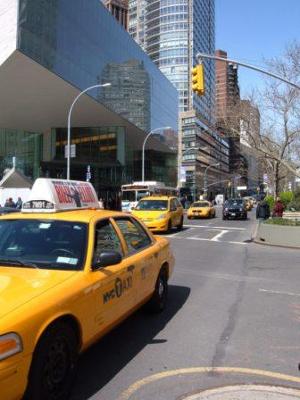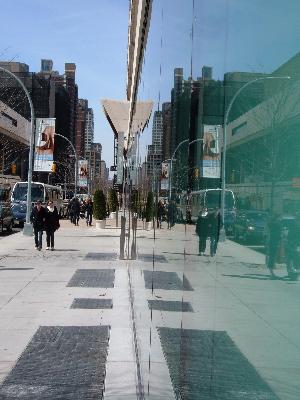 Excellent
from the initial information package, through the registration, departure and arrival home it was obvious this was a well coordinated, well run excursion. No concerns regarding travel or safety. Our daughter came home filled with stories and a huge library of digital photos. She'll likely be talking about it for years.
Easy Traveling!!!
Thank you Ef tours, for making a trip to New York effortless, for creating an adventure that wasn't just sight seeing but experiencing! Walking the streets of New York, riding the subway, and taking a cab, are all things that I can now look back at and say hey I've taken a crazy New York city cab ride, and yeah I've taken the subway in crazy manhattan rush hour, and I walked around downtown New York and didn't get my pocket picked! I took this tour during my graduating year, and Ef tours made my graduating year one for the books!!!!

Thank you EF tours!!!!!!!!
Big Apple Adventure
What an awesome experience to go to New York City and be taken care of by such an excellent tour guide. No stone unturned as she spent many extra hours to accommodate our group of 22 students and 12 adults.
This group of students all live in the country - the complete opposite of Manhattan so when the tour included all the modes of transportation such as the subway, this put such a new light on how people live for these young people. The visits to the various museums and cultural venues was outstanding - thanks to EF tours for the 'over the top' itinerary package. We did see three broadway shows which will never be forgotten by this group. The knowledge of our guide was astounding and she always took the needs of our group into consideration when organizing any tour, meal, or presentation.
One of the best experiences ever - thank you EF Tours.